Lakeview Tower

Apartments & Package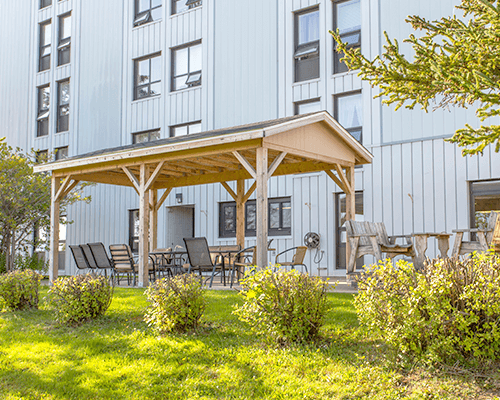 The Lakeview Tower retirement community is perfect for seniors who want to lead an active lifestyle while maintaining their privacy and independence.
Our 75-unit affordable housing complex offers seniors the choice between two packages according to their needs and preferences.
Our Apartment Choices
Seniors can choose from one of the following two(2) styles of apartments. Our Full-Service Apartments are modern, bright, comfortable living spaces and include a Lifestyle Package.
Standard Apartments
Heat, Lights, Hot Water

& Cable TV

Fridge & Stove
Security Door System
Parking (for those with a vehicle)
Full-Service Apartments
Heat, Lights, Hot Water

& Cable TV

Fridge, Stove, Microwave

& Air Conditioner

Senior-friendly Bathroom

with Walk-In Shower

Security Door System
Parking (for those with a vehicle)